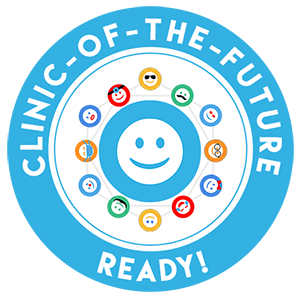 Need Global Expert Advice?
You can now get global healthcare expert advice with the help of your local doctors.
The Borderless.clinic cloud has enabled a network of local doctors in your country to bring you immersive telehealth from the comfort of your home. Book a call with your cloud-ready local doctor now to understand your medical problems and wait for your doctor to arrange for the next call for the relevant specialist to offer expert advice under your doctor's supervision and local management.
The Borderless.clinic cloud-ready local doctor program aims to procure the best of specialist knowledge and provide you with the best of local support and management via a proprietary "Borderless co-care" model in two simple video calls hosted by a multi-lingual case manager.
Borderless.clinic Cloud-Ready Partners
Dr. Arsar Teeranawakhum
General Practitioner with over 8 years of experience and a Medical Director and COO of the largest GP clinic network in Thailand
Dr. Bowornkrit Watcharankornkul
General Practitioner with over 3 years of experience and with specialized training in Family Medicine
Dr. Ananya Nongkai
General Practitioner with over 4 years of experience; With specialized training in Anti-aging and Regenerative Medicine
Dr. Liew Kong Fui
General Practitioner with 10 years of experience; Specializes in Dermatology and Aesthetic Medicine; Manages own Primary Care Clinic in Malaysia
Dr. Saksin Sangwichai
General Practitioner with 3 years of experience and a Medical Director of the largest GP clinic network in Thailand
Dr. Rawit Panthong
General Practitioner with 5 years of experience specializing in surgery, ENT, Obstetrics, Pediatrics, and ER
Dr. Tanutchaporn Vongkeeree
Radiologic technician and physician with focus on family preventive medicine
Natchaya Rojjanasirisawad
Board-certified pharmacist with 8 years of experience and manages her own pharmacy in Thailand
Justin Martin Wallis
Physical Transformation Specialist with over 15 years of experience around the world and runs own studio in Thailand
Dr. Julie Vecera
Chinese Medical Practitioner & Nutritional Advisor specializing in women's health issues and fertility and runs own fertility clinics in Australia
Laura Martin
Certified Holistic Nutrition Consultant and Microbiome Specialist through the Institute of Integrative Nutrition, world's largest nutrition school
Dr. Jacqueline Zhan Fraise
US-Certified Nutrition Professional and a Functional Diagnostic Nutrition (FDN) Practitioner; Doctor of Science in Integrative Healthcare/Clinical Nutrition
Wen Ting Xi Zi
International-certified Senior Nutritionist, and a renowned gourmet chef and writer with over 1 million followers on her food blog
Melanie McGrice
Advanced Accredited Practising Dietitian with 20 years of experience and recognized in the field of nutrition for fertility, pregnancy & women's health in Australia
Dr. Phyo Wai Win
General Physician
Dr. Pranisa Promthong
General Physicial trained in Dermatology
Dr. Nontarud Ploysangsay
General Physician
Dr. Yada Suwannasing
General Physician and Certified Hair Restoration Expert